Supervisionstag 28. Januar 2016 (Nijenhuis, passiv)
Host
PIE - Psychotraumatology Institute Europe

Lecturers

Ellert Nijenhuis arbeitet seit mehr als 20 Jahren mit chronisch traumatisierten Patienten, und ist einer der führenden Dissoziationsforscher in der Welt mit vielen Einladungen zu internationalen Konferenzen (z.B. Keynote-Speaker bei der ISTSS Conference 2003, Hauptredner bei der EMDR-Europa - Konferenz 2004 etc.). Er hat zahlreiche Veröffentlichungen und Bücher geschrieben. Zusammen mit Prof. Onno van der Hart und Kathy Steele hat er die Theorie der Strukturellen Dissoziation der Persönlichkeit entwickelt und ist wesentlich beteiligt bei Forschungsprojekten mit PET, MRT und physiologischen Messungen zu diesem Thema.
Fees
2016 - 28. January: 175,00 €
Supervisionstag Nijenhuis
Fee For All Dates: 175,00 €
Payment of fee please to the account:
Recipient: PIE - Helga Matthess
Account number: 200 010 395
Bank code number: 350 500 00
Bank: Stadtsparkasse Duisburg
IBAN: DE04 3505 0000 0200 0103 95
SWIFT-BIC: DUISDE33
Location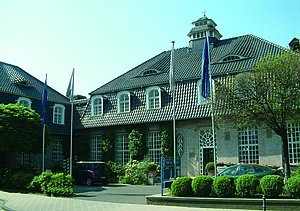 Klotzstraße 22
40721 Hilden
Germany
Phone: 02103 - 5790
Telefax: 02103 - 579102
eMail:info@hotel-stadtpark.de
Homepage:https://hotel-stadtpark.de/
Supervision - PIE269p
Supervisionstag 28. Januar 2016 (Nijenhuis, passiv)
---
Der theoretischer Hintergrund ist die Theorie der Strukturellen Dissoziation der Persönlichkeit und die damit verbundene Psychologie der Handlungssysteme.
Die Teilnehmer sollten den vierteiligen Wochenendkurs (Basiskurs) von Ellert Nijenhuis zur Strukturellen Dissoziation besuchen bzw. besucht haben.
An diesem Tag sollen ausführliche Falldiskussionen und Rollenspiele im Mittelpunkt stehen. Passive Teilnehmer hören bei der Supervision zu ohne eigene Fälle vorzustellen.
Termin: Donnerstag, 28. Januar 2016
Zeit: 9.00 Uhr - 12.30 Uhr und 13.30 Uhr - 16.00 Uhr
Die Sprache ist Deutsch.
---
Languages
Seminar auf German .
---
Supervisionstag Nijenhuis
PIE269p-01 (2016 - 28. January)
---